Uganda Hosts Islamic Medical Students From 15 Countries
As written in the New Vision by Violet Nabatanzi
KAMPALA – The Islamic medical students from 15 countries are in Uganda to share knowledge and skills in the medical field.  
The medical students are currently camping at the Islamic University in Uganda (IUIU) Female campus in Kabojja, in Kampala district.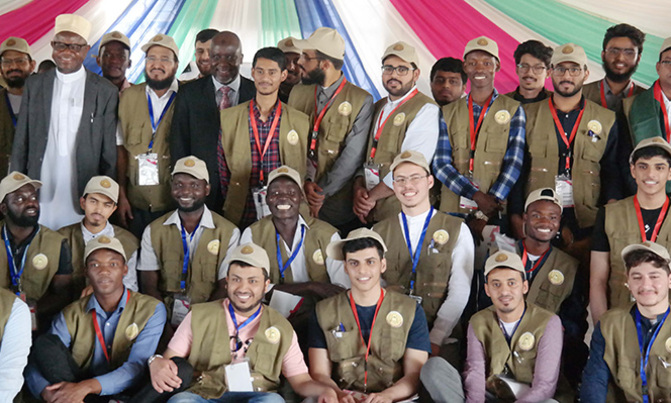 Speaking during the 18th federation of Islamic medical camp at IUIU Female campus in Kabojja, the President of the Islamic Medical Association of Uganda (IMAU) Prof. Magid Kagimu urged the medical students to have Islamic spirit during service and work tirelessly in order to ensure that they improve the health of people.
Kagimu advised participants to prioritize the patients for God's sake such that He pays them in many ways.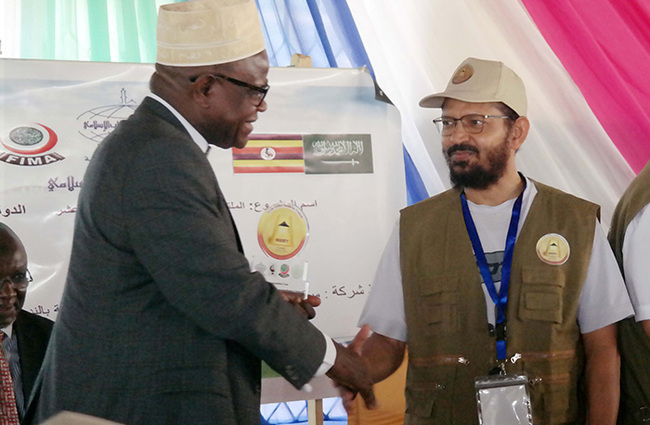 PIC: Prof. Magid Kagimu receiving an Award from the president of the Islamic Medical Association of Kingdom of Saudi Arabia Dr. Samiir Almansurii during the event
The camp has attracted both international and Ugandan Islamic medical students. Among the countries that have benefited from the camp include Saudi Arabia, Turkey, Malaysia, Burundi, Indonesia, Kenya, Malawi, and Bangladesh, among others
IUIU vice Rector Academic Affairs Dr. Ismail Gyagenda said hosting the international camp is a great opportunity for Ugandan medical students to network with students from other countries so that they share information and experiences in the medical field.
He added that IUIU has just graduated from the 1st set of medical students from Habib Medical School (HMS).
Dr. Ayse Kaplan from Turkey is also hopeful that they will learn about each country's health situation.
The President Islamic Medical Association of Uganda Students branch Jauhar Kisambira is optimistic that the camp will give them an opportunity to share knowledge.